"CAMEL BLUES" + "SHIRLEY TEMPLE" OUT NOW
WATCH NOW: TWO NEW VISUALIZERS TO PAIR
HOLLER HAS THE EXCLUSIVE PREMIERE OF "SHIRLEY TEMPLE"
SEVEN-SONG SAMPLER INTRODUCING: LAUREN WATKINS OUT NEXT FRIDAY (4/21)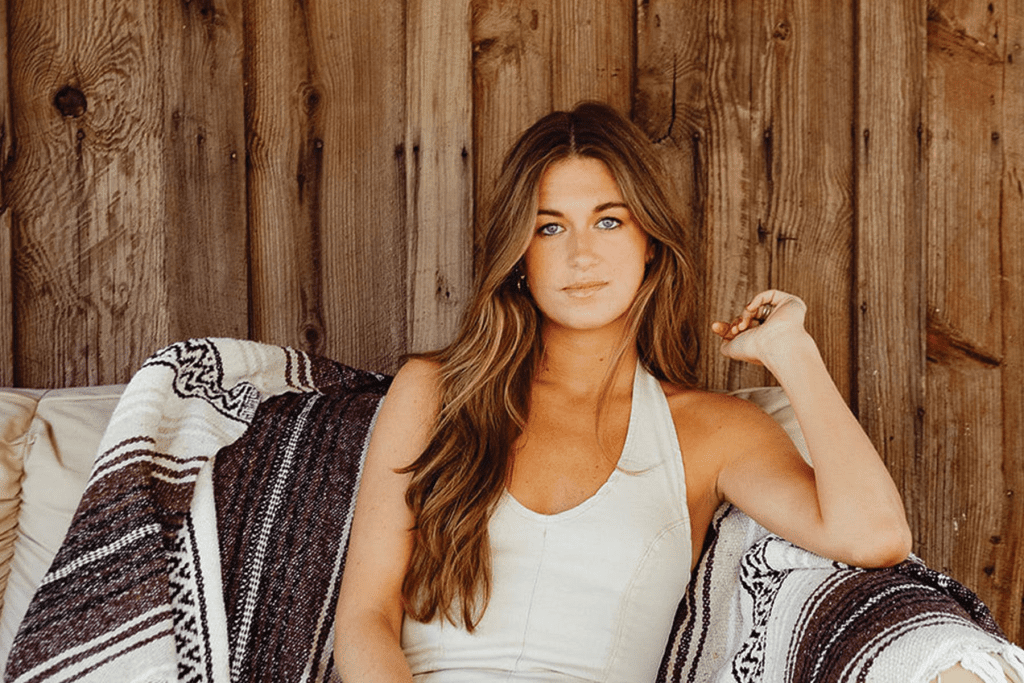 Lauren Watkins | Image by Claire Schaper | Download Here
NASHVILLE, TENN. – Hot on the heels of her signing to Big Loud Records / Songs & Daughters, Nashville-born singer/songwriter Lauren Watkins is picking up steam, celebrating today with a double shot of smoldering barroom originals, "Camel Blues" and "Shirley Temple."
"'Camel Blues' and 'Shirley Temple' had to be the first songs I put out," Watkins says. "They're both confessions; one owns up to jealousy and the other owns up to smoking cigarettes. That shock factor honesty said sweetly is what I have always admired in classic country lyricism. I want my own songs to have that feel to them, and I'm hoping we captured that with the first two that we're showing the world today.
Hooking listeners from the very first line, "Camel Blues" is as addictive as its subject matter. Swirling around a smoky, captivating hook, Watkins and co-writers Jonathan Gamble, Lauren Hungate, and Matt Morrisey sear an unforgettable picture on the brink of breaking, hunting for a light up quick fix when all else fails.
All I need is Camel Blues
Nicotine's the cheapest thing that I can
Use nothing does it like they do
Whoever made 'em, must've named 'em
For the shit they get me through
That's why they call 'em Camel Blues.
Watch "Camel Blues" (From The Gas Station), shot on the road to Oxford, Miss. and directed by Claire Schaper, here.
"I wrote 'Camel Blues' about a younger version of me…who might still show up every once in a while," Watkins adds with a wink. "I remember smoking cigarettes on the patio of one of my favorite college bars or being stressed out and just wanting to drive around with a cigarette and a gas station coffee. There's something nostalgic about it to me, and I think the song encompasses that. It's just about gettin' the blues and needing a way to cope." Listen here.
Comparing herself to a "two shoes" girl next door, Watkins weaves a yearn-filled waltz on "Shirley Temple," a jealousy-flavored twist on the drink and the Hollywood starlet. She's grenadine, she's everything / I'll never be, not even a little, she sings, doubling down to lament: it's killing me to keep watching you keep wishing it was love / While you're sipping Shirley Temples and wondering why you can't catch a buzz.
Holler exclusively premiered "Shirley Temple" (From The Penny Bar) yesterday, highlighting Watkins as their New Artist of the Week and hailing, "there's the wit of Kacey's wordplay, the eye-rolling sass of Miranda, the twang of Reba and the no-frills storytelling of Ashley McBryde. All those influences and many more have been combined into one enormous force of country music that has the potential to be even bigger than them all." Read the full exclusive here.
"Shirley Temple is one of my favorite songs I've written," Watkins shared with the outlet. "It's just a classic song about jealousy. You want someone you can't have. As much as we don't wanna admit it, I think most of us have been there. I'm glad Nicolle Galyon and Meg McRee were willing to go there with me the day we wrote it."
Next week, Watkins keeps the music coming with Introducing: Lauren Watkins, adding five more signature originals to the mix.
Introducing: Lauren Watkins Track List
1. Sleeping In My Makeup (Lauren Watkins, Tofer Brown, Lauren Hungate, Meg McRee)
2. Camel Blues (Lauren Watkins, Jonathan Gamble, Lauren Hungate, Matt Morrisey)
3. Anybody But You (Lauren Watkins, Rodney Clawson, Mark Holman, Ernest Keith Smith)
4. Grain of Salt (Lauren Watkins, Andrew DeRoberts, Lauren Hungate)
5. Shirley Temple (Lauren Watkins, Nicolle Galyon, Meg McRee)
6. Ole Miss (Lauren Watkins, Adam James, Mikey Reaves)
7. Dark Places (Lauren Watkins, Shane McAnally, Caroline Watkins)
All songs produced by Joey Moi
ABOUT LAUREN WATKINS
Drenched in authenticity and rife with barstool charm with an addictive, Tennessee limestone gravel in her voice, Nashville-born and bred songbird Lauren Watkins writes, breathes, and lives country music. The 23-year-old original grew up on the outskirts of Guitar Town, mesmerized by a jukebox rotation of country music, from outlaws like Willie Nelson and Sheryl Crow to chart-toppers Eric Church, Miranda Lambert, and Chris Stapleton. Moving back after four years at Ole Miss, Watkins' unyielding, turn on a dime lyricism quickly caught the attention of GRAMMY-nominated multi-hyphenate Nicolle Galyon, who signed her to publishing and recording contracts with Songs & Daughters / Big Loud Records almost instantly. Honing in on a sound that's both reverent of the genre's roots and in lockstep with where its headed next, she's introducing her take on country music April 21 with seven-song teaser set, Introducing: Lauren Watkins. Catch her touring the new music on the road all summer long at notable fairs and festivals including Carolina Country Fest, Biloxi Crawfish Boil, Nashville's CMA Fest, Faster Horses, Watershed Festival, TidalWave Music Festival, and more.
CONNECT WITH LAUREN WATKINS
WEBSITE | INSTAGRAM | FACEBOOK | TIKTOK | YOUTUBE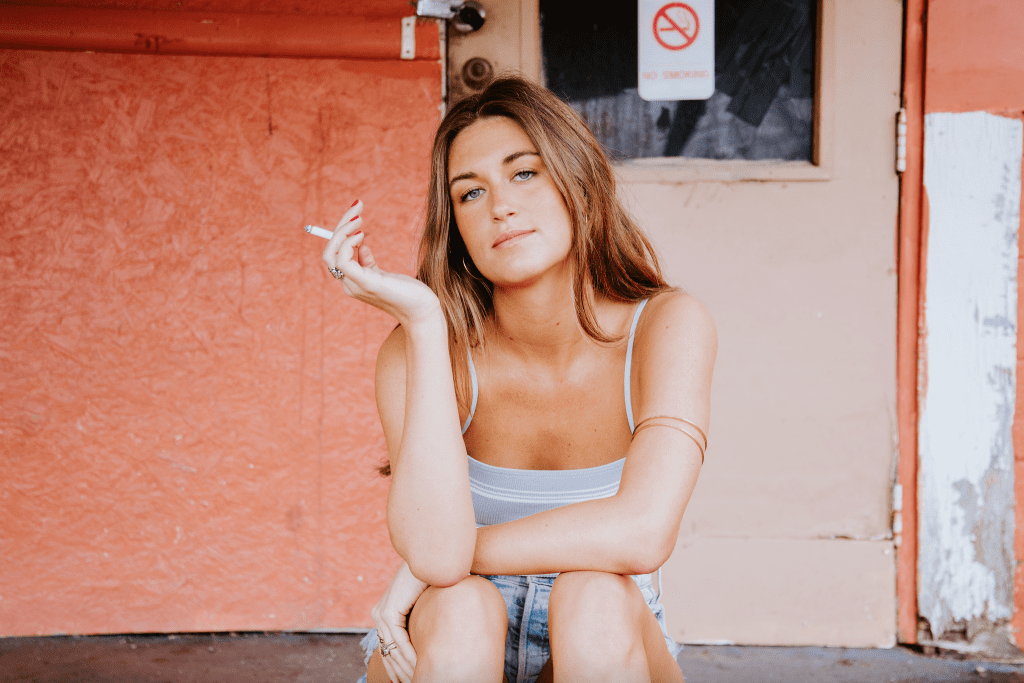 Lauren Watkins "Camel Blues" Press Photo | Image by Claire Schaper | Download Here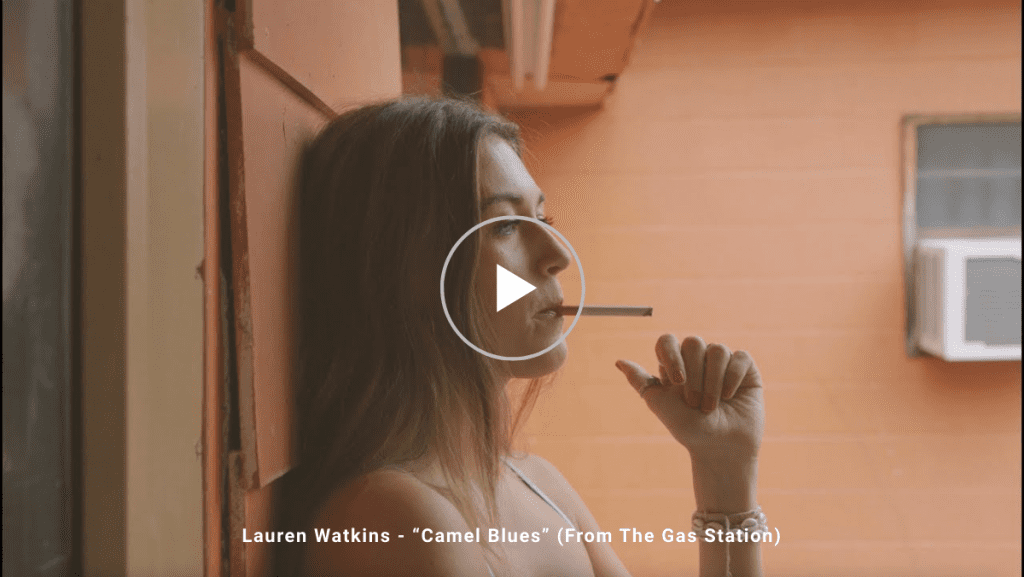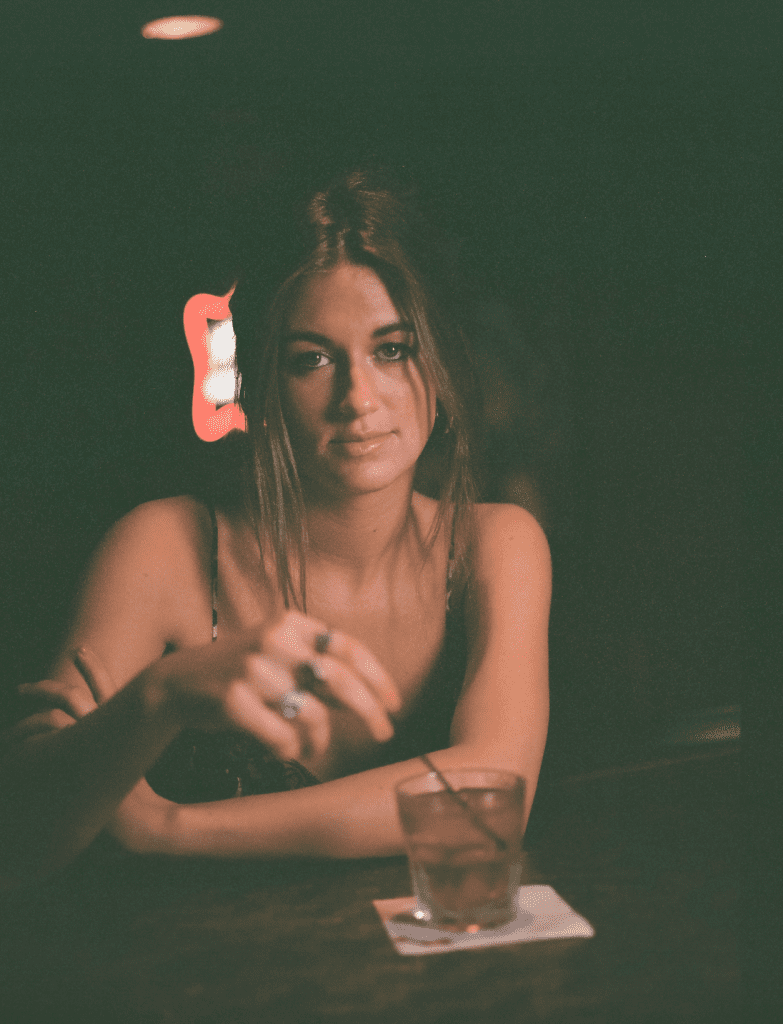 Lauren Watkins "Shirley Temple" Press Photo | Image by Claire Schaper | Download Here