"JEALOUS OF JANE" AND "FLY ON THE WALL" WITH TEXAS COUNTRY MUSIC AWARDS MALE ARTIST OF THE YEAR JAKE WORTHINGTON ROUND OUT THE SET TODAY
PHOTOS: WRAPS ELECTRIFYING DIVE BAR THREE-NIGHT STAND, THE HEARTBREAK SUPPER CLUB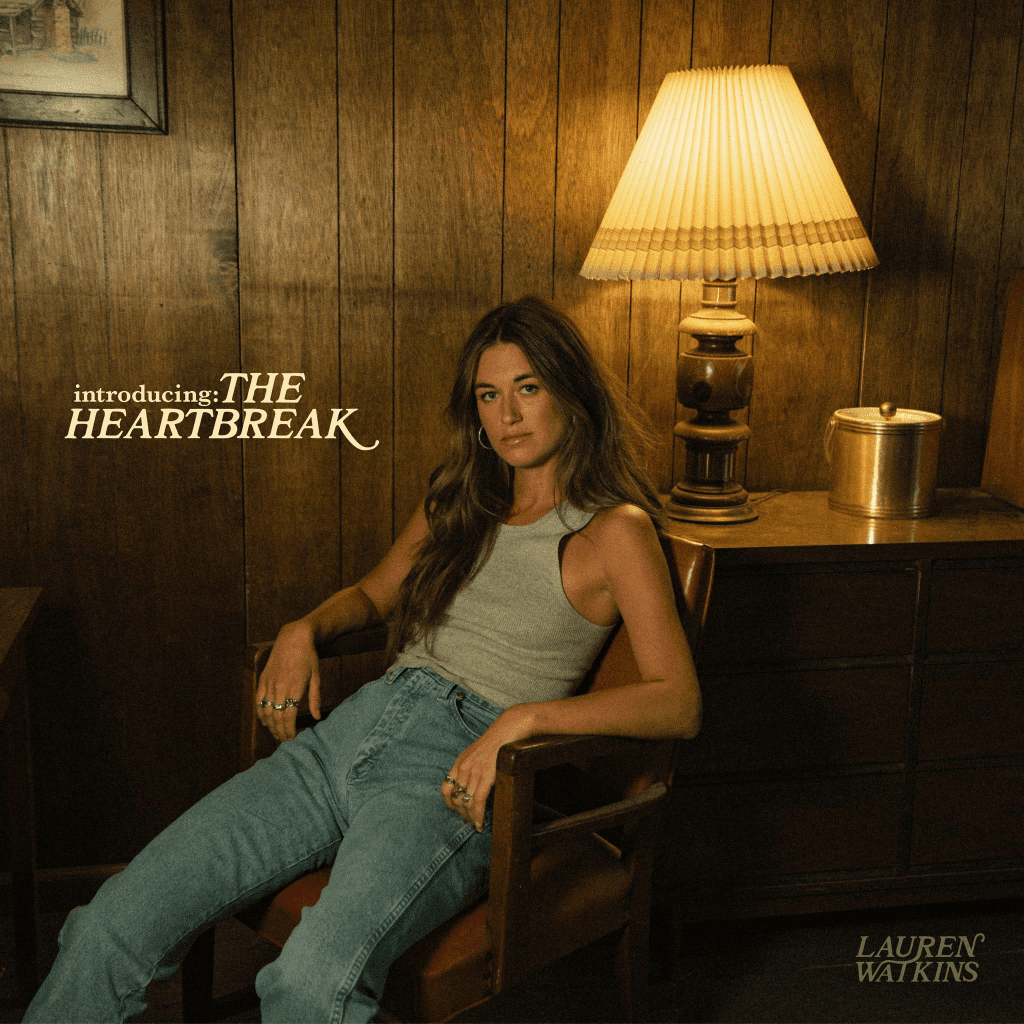 Introducing: The Heartbreak Cover Art | Courtesy of Big Loud Records / Songs & Daughters
Image by Luke Rogers | Download Here
NASHVILLE, TENN. – Fresh off her aptly-named trio of hometown shows, The Heartbreak Supper Club, where exceeding-capacity crowds forced a venue change, Big Loud Records / Songs & Daughters Lauren Watkins releases her second EP of the year today, six-song sequel Introducing: The Heartbreak.
Written alongside decorated experts like The Warren Brothers, Nicolle Galyon, Jessie Jo Dillon, Rodney Clawson, David Garcia, and more, Watkins completes her musical introduction with "Jealous of Jane," and "Fly On The Wall" featuring labelmate and Texas Country Music Awards Male Artist of the Year Jake Worthington. Both songs join previous releases "Fine County Line," "Stuck In My Ways," "The Table," and "Cowboys on Music Row" with fellow country riser Carter Faith.
"An EP would not be complete without a couple of jealousy songs, so 'Jealous of Jane' and 'Fly On The Wall' are kind of the cherry on top for me, I'm so happy that they're out finally," Watkins says.
"This project is me just going one step further in introducing myself to the world," she continues. "I feel like these songs are a perfect taste of the type of songs that I love; love to listen to and love to write. I wrote all of them with people that I love, that I've looked up to for a while and have learned so much from, so to have them on this project is amazing, not to mention the artist collaborations that I got to do with Carter and Jake. I'm just really excited and happy to put this music out there and see where it takes us."
Listen to Introducing: The Heartbreak here.
Rounding out a breakout year, the new set follows spring release Introducing: Lauren Watkins that earned her comparisons to Kacey Musgraves, Miranda Lambert, and Ashley McBryde. Throughout the end of the year, Watkins will be on the road supporting Conner Smith, ahead of a monumental 2024 where she'll debut at Stagecoach and support several stadium dates for labelmate Morgan Wallen.
Introducing: The Heartbreak Track List
Fine County Line (Lauren Watkins, Rodney Clawson, Nicolle Galyon)
Jealous of Jane (Lauren Watkins, Caroline Watkins, Brad Warren, Brett Warren)
Fly On The Wall (Lauren Watkins, Andy Sheridan, Brad Warren, Brett Warren)*
Stuck In My Ways (Lauren Watkins, Will Bundy, David Garcia, Emily Landis)
Cowboys on Music Row (Lauren Watkins, Jessie Jo Dillon, Carter Faith, Lauren Hungate, Ashley Monroe, Caroline Watkins)**
The Table (Lauren Watkins, Nicolle Galyon, Brad Warren, Brett Warren)
All songs produced by Joey Moi
* with Jake Worthington
** with Carter Faith