VENUE UPGRADE REQUIRED AS ELECTRIFYING RISER LEVELS UP HER DIVE BAR
THREE-NIGHT STAND TO NASHVILLE'S LOWER BROADWAY FOR FINAL INSTALLMENT
LAST NIGHT (11/14)
SIX-SONG SET INTRODUCING: THE HEARTBREAK OUT THIS FRIDAY (11/17)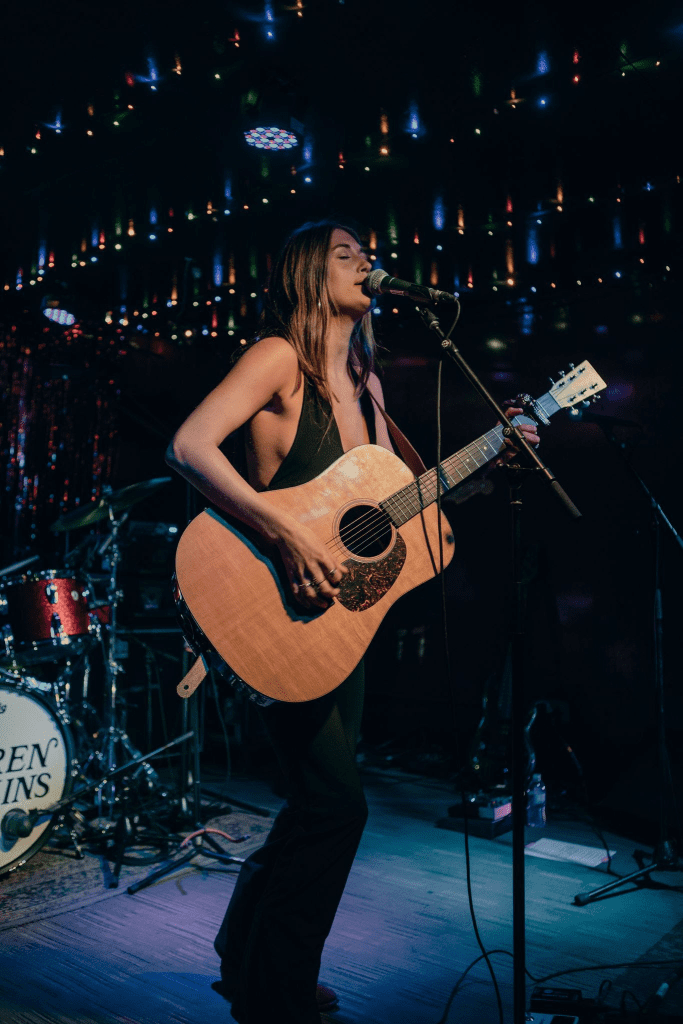 Lauren Watkins headlines her three-night residency – The Heartbreak Supper Club – at Springwater Supper Club & Lounge in Nashville on Oct. 17, 2023 | Image by Lily Nelson | Download here
NASHVILLE, TENN. – From the Springwater Supper Club & Lounge on West End Ave. to Lower Broadway's Barstool Nashville, Big Loud Records / Songs & Daughters firebrand Lauren Watkins brought the heat across Music City with her just-wrapped three-night residency, The Heartbreak Supper Club.
Showing off her "hazy, honey-glazed sound" (MusicRow) over three Tuesday night performances with noteworthy pop-ups from fellow artists and collaborators Ashley Monroe, Carter Faith, and Jake Worthington, Watkins proved why she's "a young Nashville artist to keep your eye on" (Whiskey Riff) throughout the hometown run.
"Already cementing herself among the strongest up-and-comers in the format, Watkins continues to prove her growing star power," Holler raves in their review of the residency, while The Tennessean advises to "enter any Music Row watering hole, mention the name of Big Loud-signed singer-songwriter Lauren Watkins and watch people's eyes alight with excitement." 
Country Now just featured Watkins as a Country Next artist of the month, highlighting how she "takes pride in crafting lyrics that convey profound emotions as her passionate and dynamic voice carries her through performances night after night" – read more here.
See photos from all three nights of Lauren Watkins' Heartbreak Supper Club residency here.
This Friday, Watkins doubles down on her musical introduction with Introducing: The Heartbreak, a six-song set of all-new originals written alongside some of Nashville's finest pens – The Warren Brothers, Nicolle Galyon, Jessie Jo Dillon, Rodney Clawson, David Garcia, and many more. Listen to the project's four released songs here; Jake Worthington duet "Fly On The Wall" and "Jealous of Jane" complete the collection Friday (11/17).
Introducing: The Heartbreak Tracklist
Fine County Line (Lauren Watkins, Rodney Clawson, Nicolle Galyon)
Jealous of Jane (Lauren Watkins, Caroline Watkins, Brad Warren, Brett Warren)
Fly On The Wall (Lauren Watkins, Andy Sheridan, Brad Warren, Brett Warren)*
Stuck In My Ways (Lauren Watkins, Will Bundy, David Garcia, Emily Landis)
Cowboys on Music Row (Lauren Watkins, Jessie Jo Dillon, Carter Faith, Lauren Hungate, Ashley Monroe, Caroline Watkins)**
The Table (Lauren Watkins, Nicolle Galyon, Brad Warren, Brett Warren)
All songs produced by Joey Moi
* with Jake Worthington
** with Carter Faith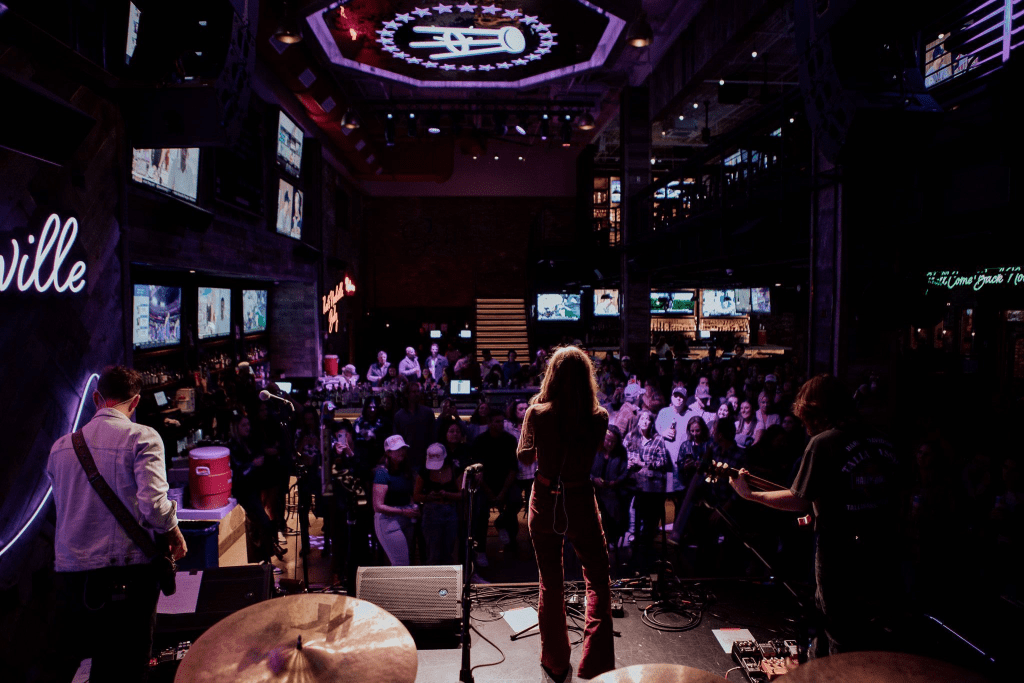 Lauren Watkins headlines her three-night residency – The Heartbreak Supper Club – at Barstool Nashville on Music City's Lower Broadway on Nov. 14, 2023 | Image by Lily Nelson | Download here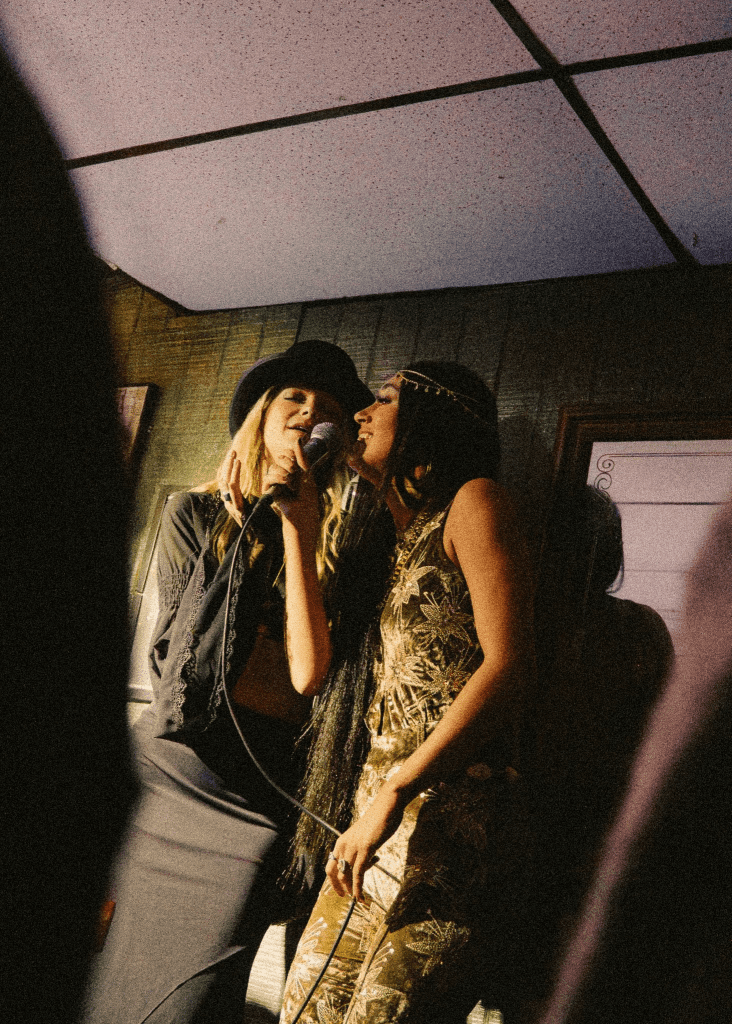 Lauren Watkins and special guest Carter Faith perform at her three-night residency – The Heartbreak Supper Club – at Springwater Supper Club & Lounge in Nashville on Oct. 31, 2023
Image by Brayln Kelly | Download here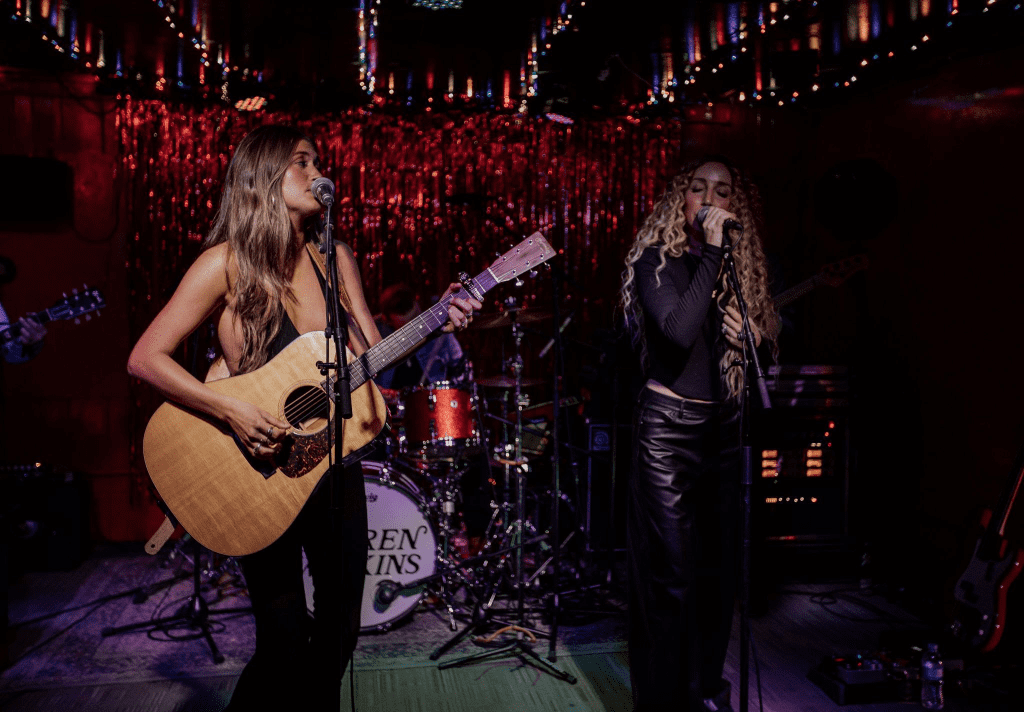 Lauren Watkins and special guest Ashley Monroe perform at her three-night residency – The Heartbreak Supper Club – at Springwater Supper Club & Lounge in Nashville on Oct. 17, 2023
Image by Lily Nelson | Download here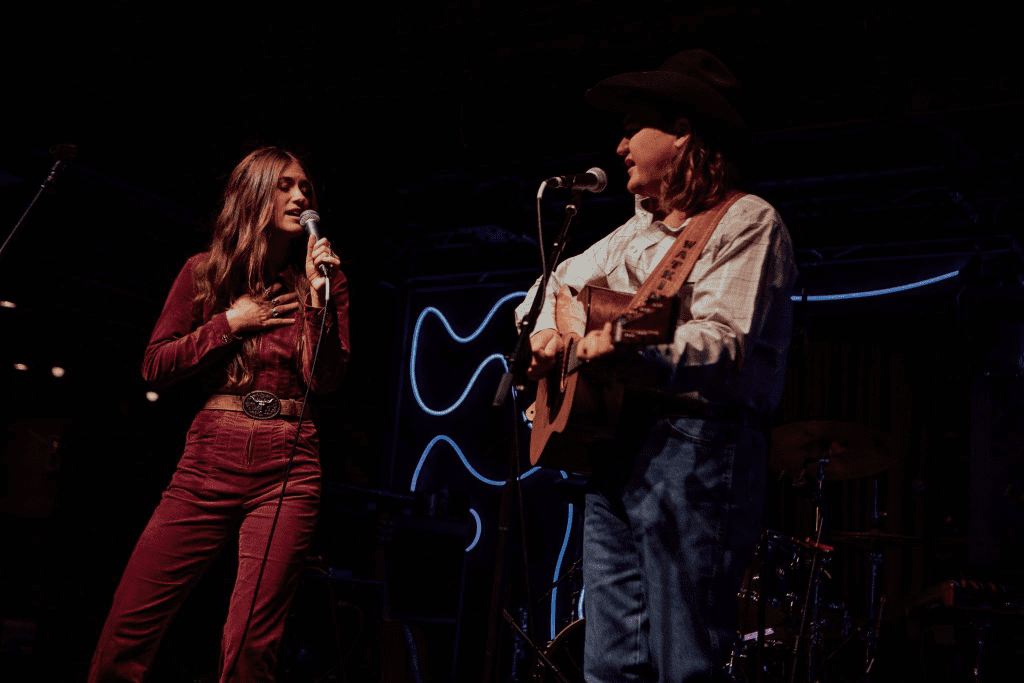 Lauren Watkins and special guest Jake Worthington perform at her three-night residency – The Heartbreak Supper Club – at Barstool Nashville on Music City's Lower Broadway on Nov. 14, 2023 Image by Lily Nelson | Download here